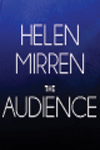 The Audience
Gerald Schoenfeld Theatre
Price from AU$ 240.70
Experience Helen Mirren as Queen Elizabeth II in this intense political drama on stage at the Gerald Schoenfeld Theater in New York.

Helen Mirren won an Oscar for her portrayal of Queen Elizabeth II in 'The Queen,' and an Olivier Award for her performance as the queen in 'The Audience', when it played in London last year. This spring she will extend her realm as Queen Elizabeth II when 'The Audience' comes to Broadway.

What is The Audience about?
The Audience breaks this contract of silence - and imagines a series of pivotal meetings between the Downing Street incumbents and their Queen. From Churchill to Cameron, each Prime Minister has used these private conversations as a sounding board and a confessional. As the Queen advises, consoles and, on occasion, teases, she can't help but reveal her own self.
How do I get my tickets?
Shortly after your booking is complete your e-ticket send directly to your email, just print it out and bring it on your tour.