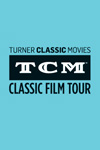 TCM Classic Film Tour
Price from AU$ 70.70
See all the best and most famous movie sites around New York on this TCM Classic Film Tour. All the sites of your favourite movies are featured on this tour. Buy tickets to TCM Classic Film Tour in New York here!

Look forward to this guided tour of all the classic movies sites where you will see Empire State Building, featured in King Kong and An Affair to Remember. We will visit the market showcased in You've Got Mail and we will also see Holly Golightly's brownstone from Breakfast at Tiffany's and where Marilyn Monroe's skirt flew up in The Seven Year Itch and so much more...

All throughout the tour, you'll enjoy movie trivia from a very skilled and experienced tour guide. It's the perfect escape if you are a movie fan but also a great way to see the city.

So sit back, relax and enjoy our TCM Classic Film Tour in New York City!

Important information:
- The Tour is in English!
- Duration: 3 hours
- Children: between 6-9. Children 5 & under are free
- Departs: Tuesdays, Thursdays and Saturdays at 10:30AM from Ellen's Stardust Diner (1650 Broadway corner of 51st St. Look for a tour guide with a blue umbrella)
- Please be there 15 min. prior to departure!
- Tickets are only valid on chosen date!
- TCM Classic Film Tour ends at Grand Central Station!